Haina Pergola


One of the most exclusive
areas in the restaurant.
A magical space that offers
the ideal scenario during the day and night.
Perfect for a cocktail party.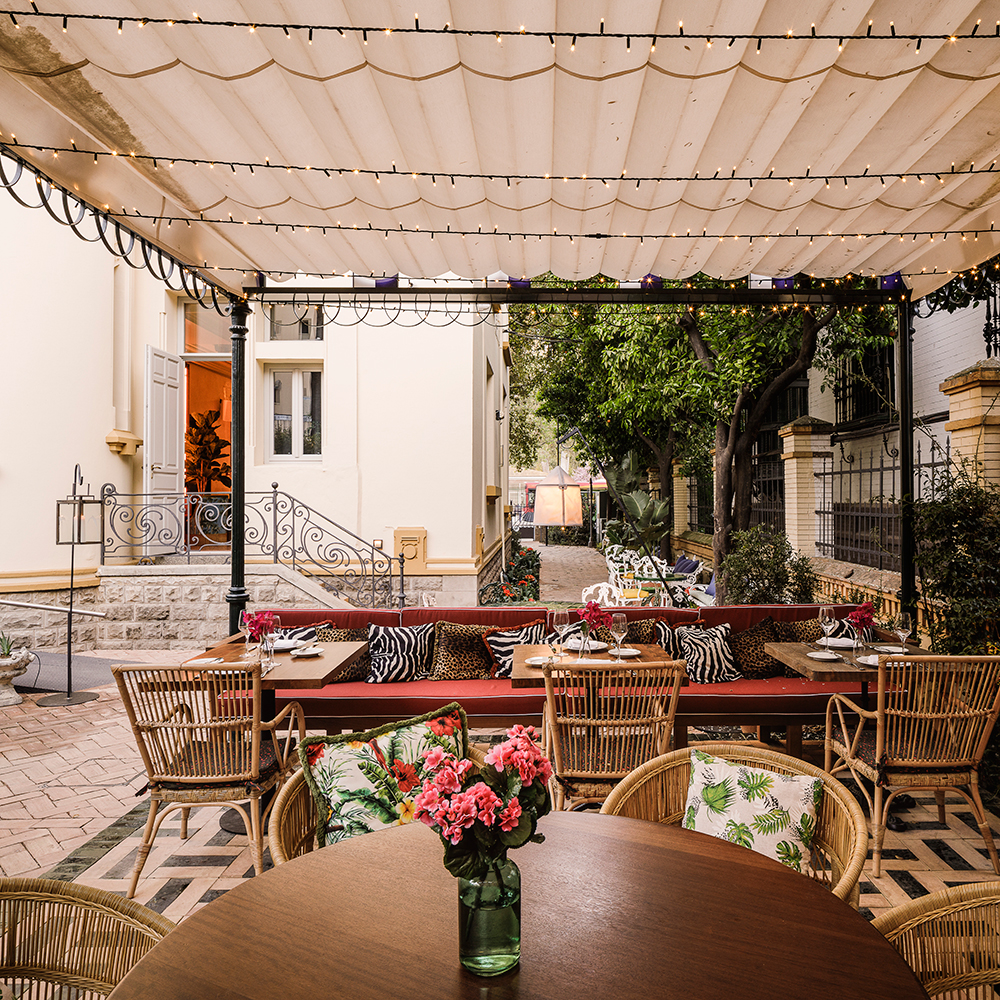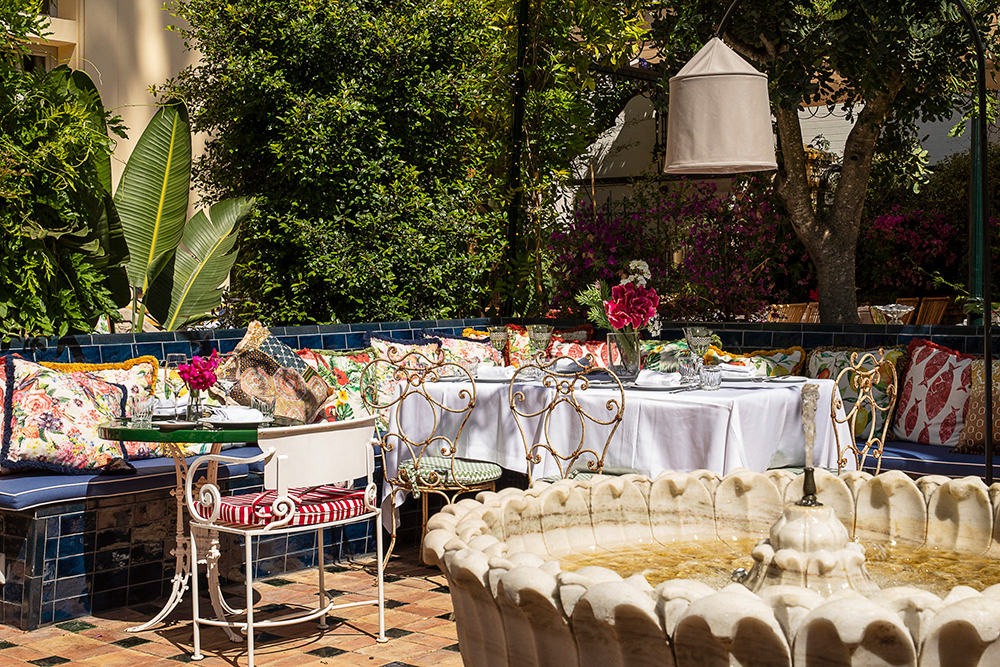 Sabita Patio


In the middle of the garden,
you will find our majestic patio,
which includes a water fountain.
The space is surrounded by beautiful
plants, and authentic tiles,
inspired by the Santa Cruz neighborhood.
Yabacao Pergola


Our most colorful and private pergola.
A big exterior terrace to enjoy
the city's good weather,
just below the impressive
and ancient palm trees, jasmine,
rose and bougainvillea plants.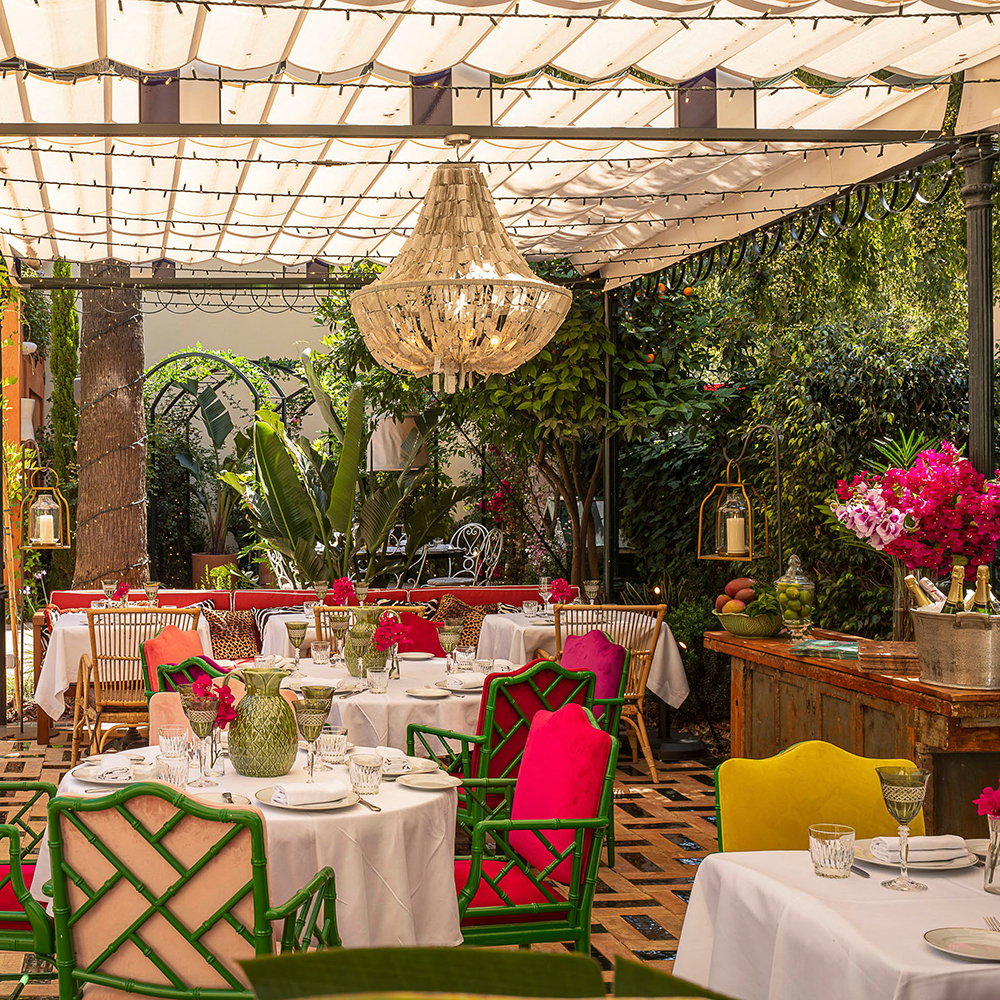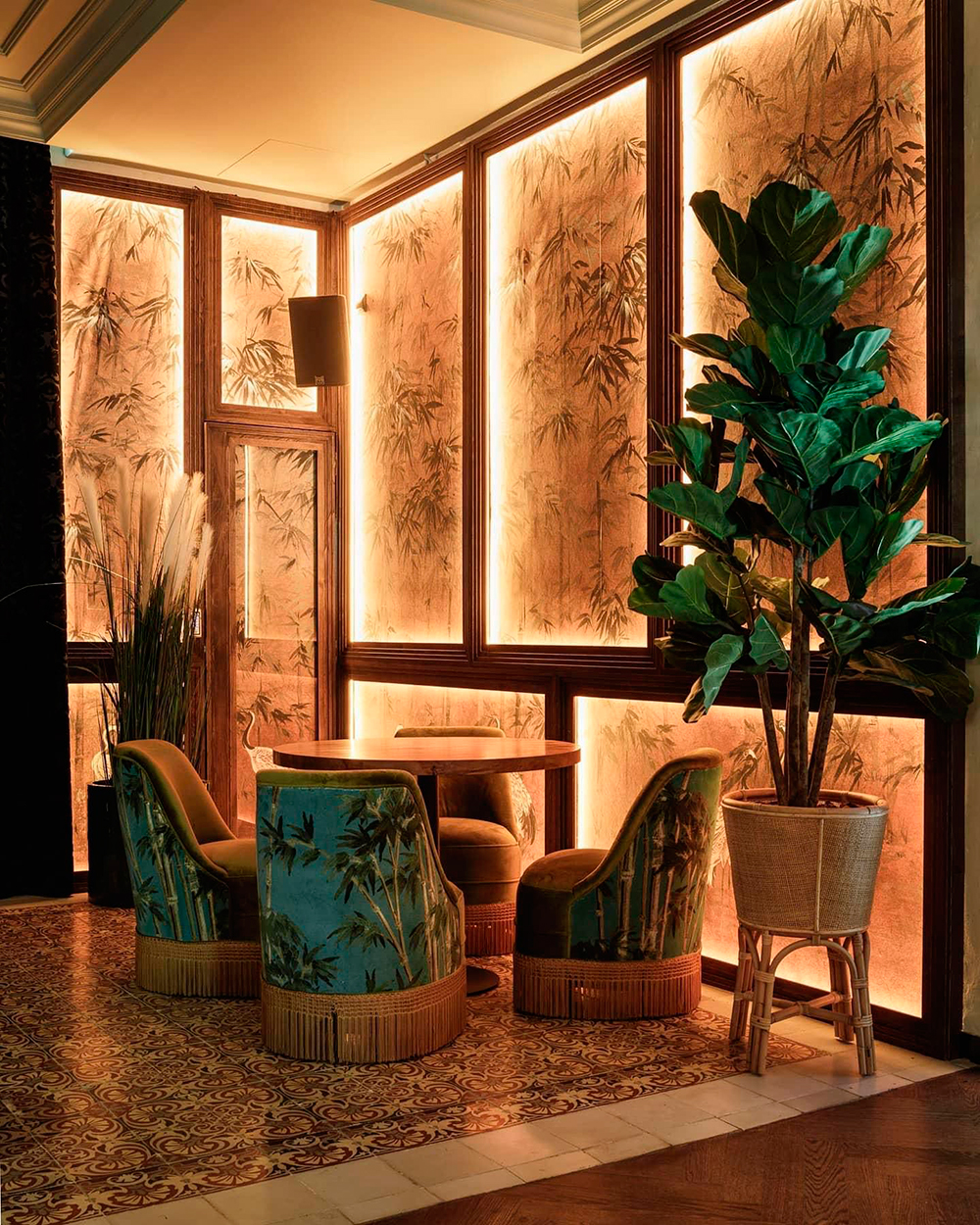 Tiburón Room


Our most relaxing area to enjoy
a more laid-back atmosphere.
Also, serves as our dance floor
during unforgettable nights.
Perfect to have a signature cocktail
at one of the most
exclusive bars in Seville.
Isabela Room


Probably the coziest space in the house,
filled with wood details
and a more informal vibe.
Its impressive windows face
the wonderful María Luisa Park,
located right across the street.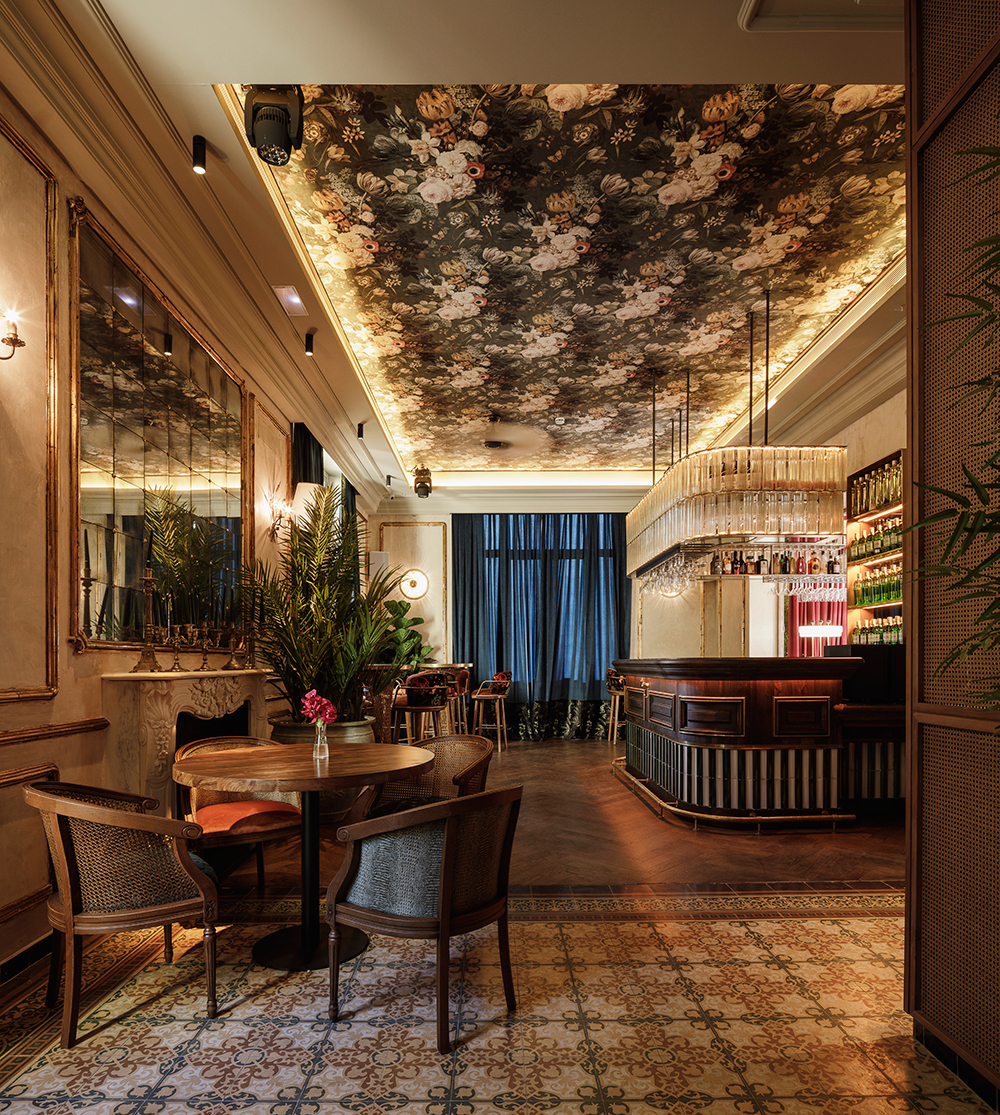 Verde Dining Room


Elegant space with breathtaking
views of the María Luisa Park.
It is the most sophisticated
location within the villa,
with an olive tree in the room
and mirrored cealings.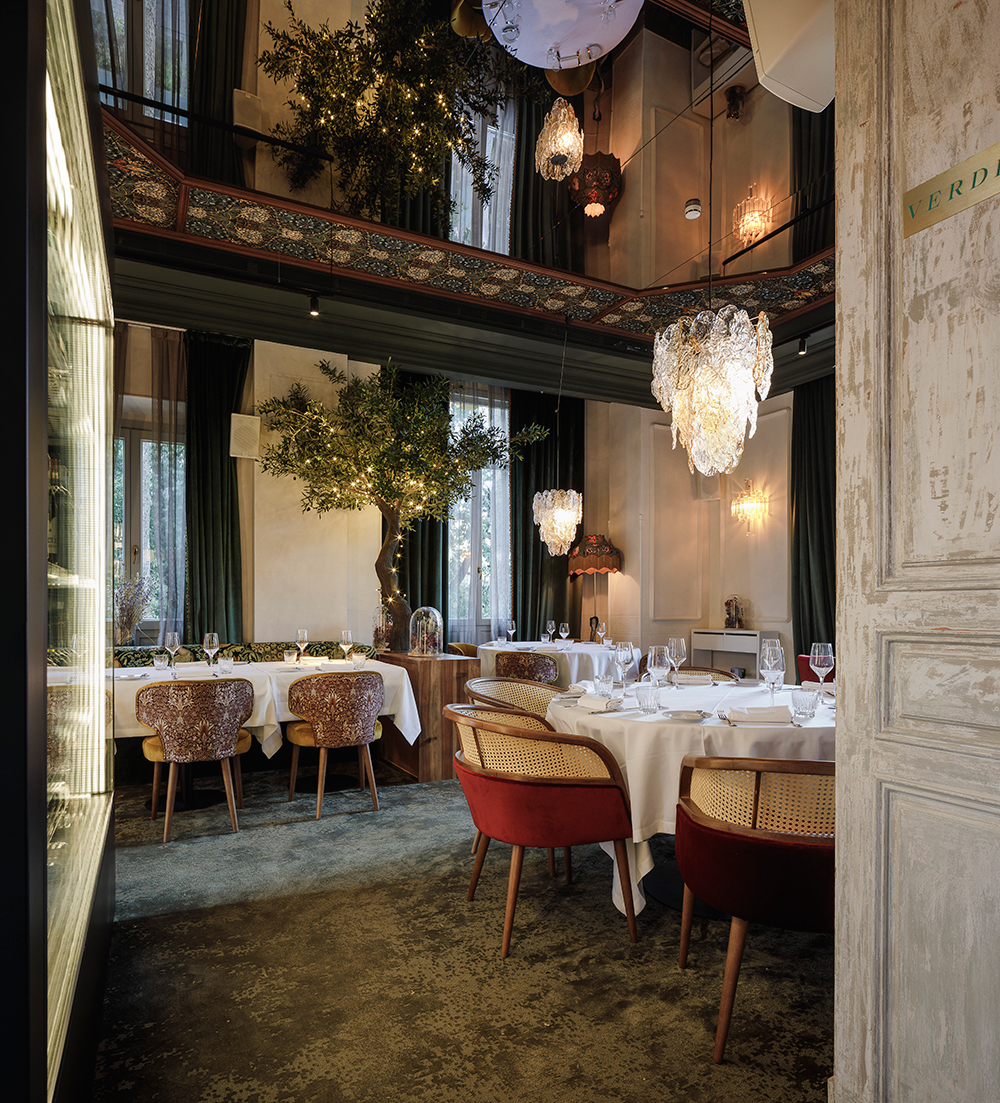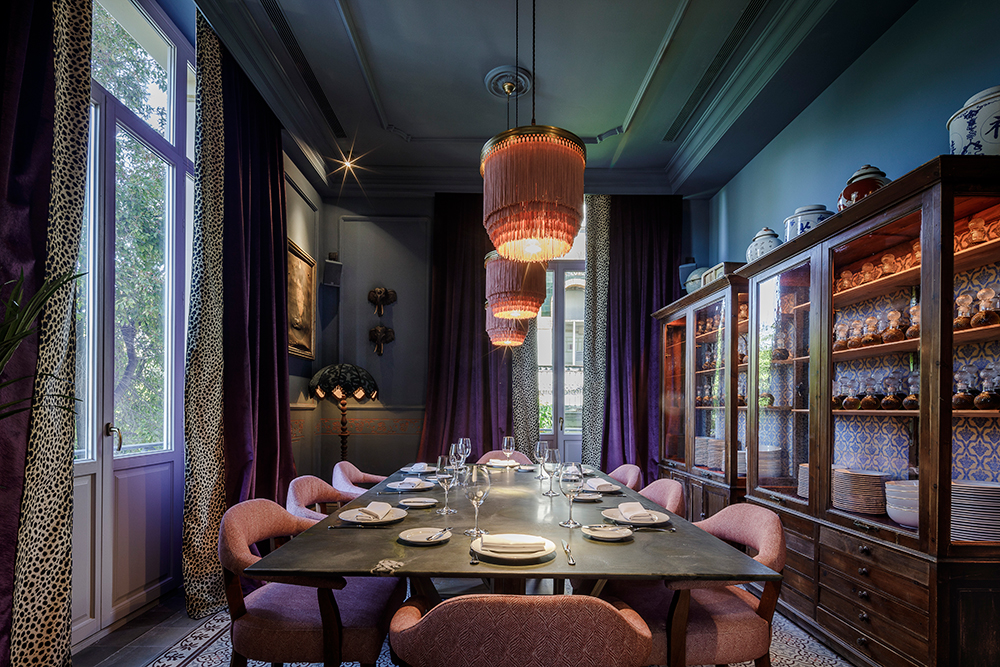 Cachón de la Rubia Private Room


An intimate space with amazing
decoration and details
to enjoy while dining.
It is the most exclusive room
in the house, only available by reservation.
Yamasá Dining Room


The most versatile space
in the house, perfect
for presentations and
any other type of event.
The decoration is very unique.
Siete Cabezas Room


The funnest place in the house,
with disco vibes.
A speakeasy for an evening drink.
Also ideal for an informal meal.
Clandestino


Somewhere hidden around the house,
you may find our most private
and fun space, perfect for unique nights.
If you are lucky, you might discover it.
What happens in Ozama stays in Ozama